The Association for Joint Leadership developed from a diverse community of volunteers, including religious and secular Arabs, Jews, Muslims, Druze and others.
Volunteers develop internal activities for members, as well as broader community initiatives.
At this stage, the group's activities are focused on supporting the Midrasha, with the intent to broaden the focus in the future.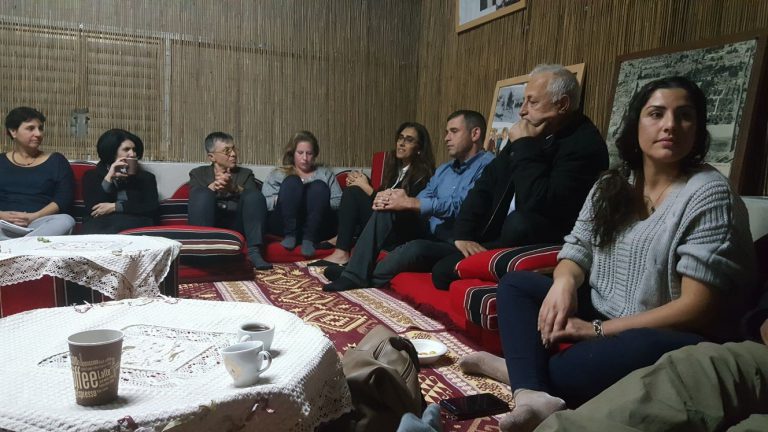 Mentoring for Joint Leadership
The Association has developed a unique mentoring program with the intention of advancing joint leadership in Israeli society. Each student and staff member in the program is matched with a volunteer mentor who commits to participating in a long-term process, including individual meetings and guidance during the Midrasha program and well beyond. This long-term involvement is intended to help guide participants in integrating the values and skills they gain during the Midrasha for the benefit of themselves, their communities and Israeli society.
Mentors are carefully selected based on experience and expertise in education and community service.
They are trained and supported by the Association.
The Association has developed a large pool of lecturers and workshop facilitators in the field of shared leadership. The lecturers come from diverse social backgrounds and fields of knowledge.